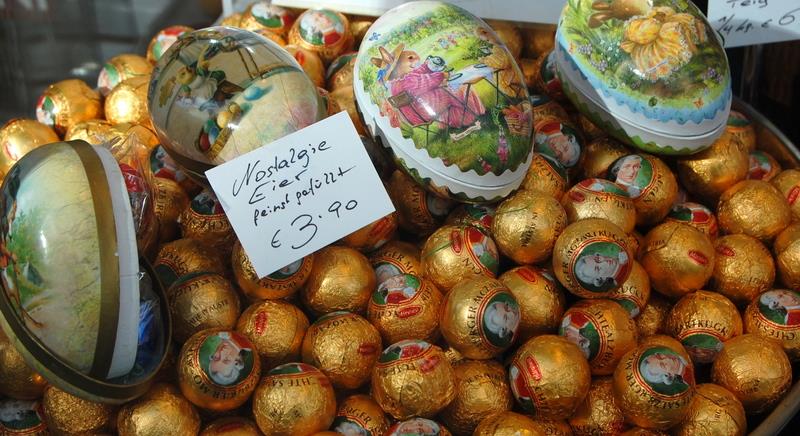 Post surgery and in serious need of a lift, a distraction, a little get away, Noirin and I took the opportunity to visit an old friend his wife and little girl in Vienna. We were very lucky to have the use of the centrally located apartment of their friend who was currently away. Having done a bit of research before we left, always on the lookout for possible alternative treatments and hope I guess, I also made an appointment for
The Kroiss Cancer Centre for Alternative Cancer Treatment Vienna.
I always feel like I have to follow these things up, and hope there might just might be something that doesn't cost an arm and a leg, which considering the way things are going I may not have for much longer.
Dr Kroiss is an older (60s ?) very polite, straight talking gentleman who specialises in the treatment of breast cancer, I like him. He very quickly informs us that considering the stage of my cancer and range of damaging treatments I've already had, there is probably very little he can do for me.
He suggest that IPT or Insulin Potentiated Therapy might be my best hope to prolong my limited life, and recommends a doctor in Istanbul!
Unfortunately this treatment carries a fairly hefty price tag, is not available in Ireland would require daily administration for a month and then weekly application indefinitely thereafter!!!!!! We leave silently, deflated.
We meet our friends at the Ice rink in beautiful Rathausplatz . I'm not too keen, although since diagnosis I am braver and try and take the bull by the horns, on this occasion I pass and head to a nearby bar with one of my friends. It's lovely ( they allow dogs!), as is the beer, I tell him about my appointment and between conversations we sit silently and contemplate the implication of this news. When we return to our friends one of them has had just a tad too much Gluhwein, and is really letting her hair down.The U-Bahn is more or less deserted by the time we head for home. My always enthusiastic, usually composed and never sentimental friend is a bit worse for the wear and launches into a heartfelt, barely comprehensible speech,'I don't care if you're not gonna live very long, we love you .  .  .  .' you get the gist, it was actually really sweet. She repeats this several times over 3 train changes till we are all both laughing and crying.
Like an Indie movie, 3 old friends, embracing on  a deserted Austrian underground platform, all emotional, one drunk and one dying.
As for Vienna itself it's very  impressive, very imperial, I loved the coffee houses, the architecture is incredible if a little imposing. I like my cities smaller, preferably coastal and a bit more shabby chic, I'm more a second city kinda gal. It was a wonderful, memorable trip though, thanks to old and new friends who showed us all the right spots. The day we left we went to a very hip coffee shop with chalkboard painted walls, in the bathroom someone had written, 'Here I sit and contemplate, do I shit or masterbate'. After almost falling off the seat laughing,  I considered my latest cancer prognosis and thought,
'Here I sit and contemplate, do I surrender or retaliate'.