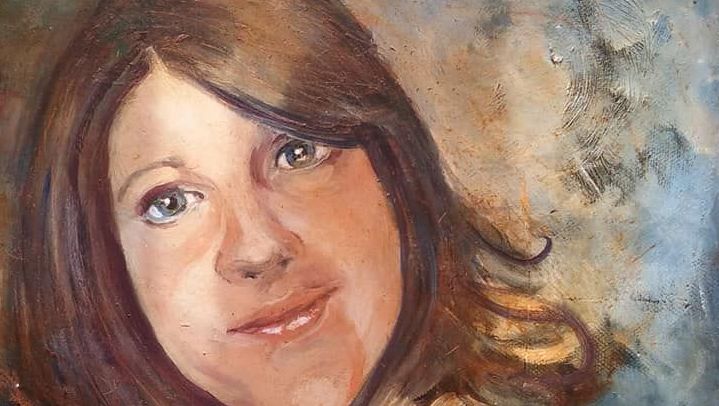 My lovely friend died this weekend. We met 4 years ago at a cancer conference in Dublin. It was new to me I was scared and maybe a bit angry with the lack of information and awareness for people with stage 4. I stood up and said so, as we left two women shoved their phone numbers into my hand. It took me a while to find the courage to ring them but thankfully I did, Enda was one of them.
Over the last 3 years we have chatted on the phone like two old friends, sharing a language that few really understand, delighting in each others triumphs, concerned by the setbacks, hoping for a miracle, rooting for each other all the while knowing that at any minute this rotten disease could and would claim our lives.
We tried to meet up so many times, but cancer always got in the way knocking one or other of us on our ass. Finally when I thought it would never happen as Enda suffered a major setback, she came to visit a month ago. I am so gratefull for this time, I knew from our phone conversations Enda and I had a lot in common other than this bloody wretched disease. What a joy it was to know this wonderfull feisty, clever, passionate, creative woman even a little bit. Thank you Enda for painting my portrait and for sharing part of the journey, I hope you spend everyday from here on in walking on sunshine.
❤
❤
❤
You didn't much like your bald head, but you liked it more than the wigs you would never wear. How proud I felt walking beside you, how protective of those around us who couldn't help but stare.
With your charming smile and your crafty witt, you pushed all their pity away. Soon they were intrigued by this feisty lady, her generous soul, so much more than a cancer patient today.
How wonderful it was to finally have you here, after all those warm familiar phone calls we shared in the last 3 years. Someone who understood a language I wish we never had to know,Someone who opened up her heart to a stranger, generously allowing her love to show.
You were every inch an artist, lady, who took life by the balls.You lived your life so bravely, through hard knocks, hardship and falls. I wish we'd had more time, but I'm so proud to have  called you friend, I'll miss all our chats,your sense of humor and your support,  you will always be in my heart  dear Enda till the end❤
❤
https://journeyof1000stitches.blogspot.ie/2015/03/the-side-effect-i-wasnt-warned-about.html