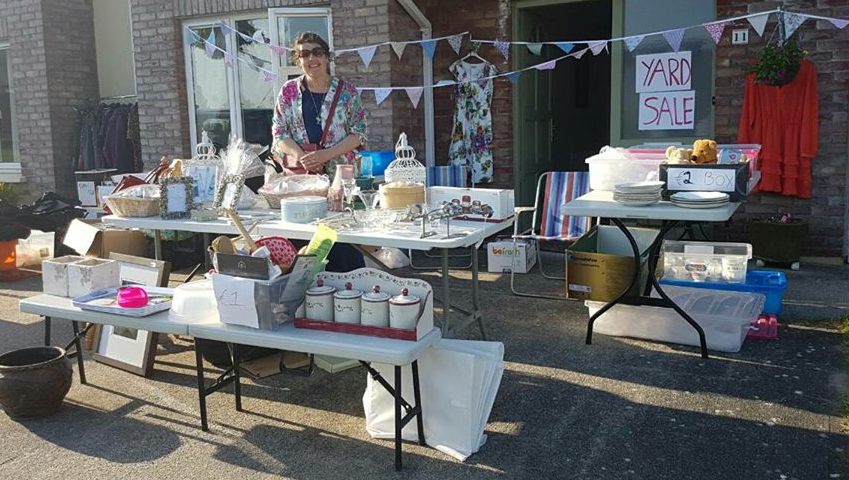 More time, more freedom, more peace of mind, more head space, more clarity, more experiences and more memories.
Two of the many characteristics I've inherited from my mother are thriftiness and a penchant for hoarding. I'm a sucker for a bargain, give me charity shop chic and a good old flea market find any day. I like interesting unusual stuff, not really a trend follower. I'm told I have a bit of a flair for fashion, I love charity shops and vintage markets cos I'm always on the hunt for something different. I'm as guilty as anyone however of the instant gratification/ euphoria of a new purchase, but mine only comes with at least a 50% discount tag attached and very often it's quantity over quality.
Growing up money wasn't plentiful, but we were creative and resourceful and never went short. DIY haircuts progressing to reduced rate training  to 3 yearly visits now. Manicures, pedicures, facials, sunbeds, fake tans or the whole spa experience have never been my thing, I'm a low maintenance kinda gal. My car is 21 years old, died and was almost sold for scrap, but resurrected due to necessity. It never occurred to me till a recent comment that my 97 number plate gave people a certain impression of me, but so be it, she's solid and reliable, gets me where I need to go, and makes me feel safe. I love comfort and style but don't believe it needs to cost the earth. My home is a cosy eclectic mix of years of rummaging.
But let's just say over the last 25 plus years I have managed to accumulate quite a sizable loot. There is so much clutter I don't even know what I have anymore and now I'm drowning/suffocating in it. So much time and effort is spent keeping it all under control, I seem to spend my life tidying up and I just don't have the energy anymore. The Unbearable Lightness of Being was a favourite student  read,but for me everything in my world felt heavy, my body, my thoughts, my everything.The weight of this disease is just too much now and I've had enough, none of this stuff makes me happy or adds anything to my life, it's time for a clear out.
Thankfully I've always been a great saver and my thriftiness has enabled me to indulge in my greatest pleasure,travel. I don't need luxury hotels or first class flights, I love going off the beaten track, love real, interesting people, love stories. I'd rather dance underneath the stars with an indigenous tribe in the desert (I've actually done this!) than dine in a Michelin star restaurant and sleep in Egyptian cotton sheets, though I wouldn't say no if it was offered and as I get older a little comfort goes a long way.
 If my disease and my travels have taught me anything, it's that we actually need so little to be happy . It's a joy to travel light, and in the end our memories are our most valuable purchases and the only thing we can take with us from this journey.